< back to collection
> RAPTOR® Galactic Blue Aluminium AirPods Pro Case
products/raptor_galactic_blue_luxury_aluminium_metal_airpods_pro_case1.jpg
products/raptor_galactic_blue_luxury_aluminium_metal_airpods_pro_case3.jpg
products/raptor_galactic_blue_luxury_aluminium_metal_airpods_pro_case2.jpg
products/raptor_galactic_blue_luxury_aluminium_metal_airpods_pro_case5.jpg
products/raptor_galactic_blue_luxury_aluminium_metal_airpods_pro_case4.jpg
THE INSPIRATION

What can you do with silicone? With the RAPTOR® AirPods Pro case, we've decided to throw down the gauntlet to the world. Taking silicone, the same material that others have made ordinary, we've created the spectacular. To do so, we had to bring the GRAY® touch of extreme design to new heights, challenging ourselves to go even further. The RAPTOR® is irreverent, radical and exciting, a show-stopping reminder to never settle for the ordinary.

A SCULPTURE, NOT A CASE

We broke the mould yet again. Powerful sculpted diagonals run along the body of the creation, drawing attention to the titanium inlay at the heart of this luxury AirPods Pro case. This angular identity brings out the best of the AirPods Pro, turning the charge light into a design element that pulsates with energy. Two additional titanium inserts at the flanks make for a more ergonomic grip, while completing the futuristic design of the RAPTOR®. Make no mistake about it, this is a work of art, not a case.

SANDBLASTED & ANODIZED ALUMINIUM

A material prized in both aviation for its strength and light weight profile, we have used aerospace grade aluminium to create the metal elements of this designer AirPods Pro case. Completed with a sandblasted finish before being anodized, each aluminium inlay is a labour of love CNC machined by our craftsmen.

A SEAMLESS ASSEMBLY

The RAPTOR® uses an innovative friction fit assembly that allows the silicone parts to claps on to the AirPods as if by magic. This is achieved by having a high polished interior on the silicone to generate the maximum friction to prevent the case from easily sliding off.

YOUR AIRPODS REIMAGINED

The RAPTOR® turns your AirPods Pro into a living art piece. Its metal inlay brings the charge light of the AirPods Pro to life with pulsating energy, while silicone is used as our canvas for the very first time to transform the case into one that is unmistakably futuristic, unmistakably yours.
Customer Reviews
14 Mar 2021
Jeff O.

United States
Wow. Incredible quality and product!!
Wow. Just assembled my Gray band and case. Incredible product. Thank you!! The shipping to the US was also much faster than I anticipated! Really love the quality of the band and case. Fantastic job. Thank you. It's so nice to find a company like Gray so focused on delivering such a satisfying product. Thanks again. Have a great weekend.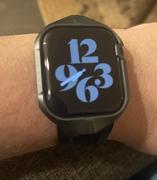 12 Jan 2021
Gilbert N.

Singapore
design is futuristic
i really like the design of the Raptor... it also looks futuristic!
07 Jan 2021
Robert T.

Singapore
Solid and Unique Design
Resilient, solid and unique design!
02 Dec 2020
Sarnee T.

Singapore
Practical n Cool
Love the product. it's really cool and hardy - a great accessory for my airpods!